Just recently we had to make one of the hardest decisions a pet owner ever has to make, and that was to say goodbye to our aging dog Benson.
Four years ago, we rescued Benson from the Humane society. He was due to be euthanized as he was an older dog, and looked rather scruffy. He was very depressed and looked so unhappy with his sad eyes…and just like that, he won us over!
Once we had him cleaned up he became such a part of our family, it felt like he had always been here. He loved his walks and his food, in general, he became such a great little dog!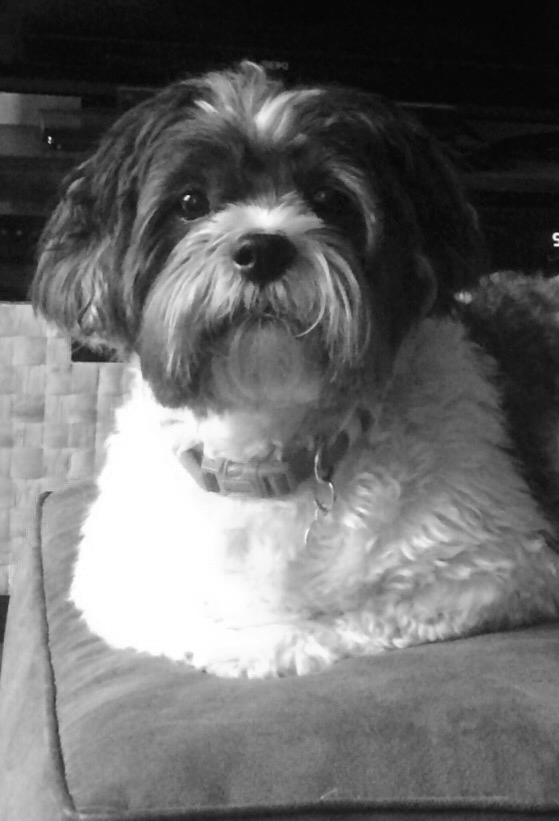 In the last year his health had deteriorated. He was put on medications and we nursed him. Carrying him up and down stairs and taking him for walks in his stroller, we felt as long as he's ok and happy, then we're ok with it.
In the last 6 months, he started to go downhill, and we knew his time was coming to an end. We were told about an organization called Lap of Love from our Veterinarian. They dealt with the whole aspect of euthanasia, in the comfort of your own home. This sounded like something we wanted to do for Benson, when the time came.

"And thank goodness for those reviews.

So we decided to start making preparations, and reach out to Lap of Love, but before we did that, we needed to know about the organization, and if it would be the right fit for Benson and for us.
The first place of course was checking them out online. Reviews are so important when choosing a company or business, they are certainly a handy way of steering you in the right direction. Most reviews are genuine, and a customer-oriented business with an online presence should bother about what customers say about their business, Reputation management should form an important part of any business.
Business's can make it easier on themselves by using a online reputation management company, like Rannko.
Its bad enough making such a horrible decision as this…but it was made easier by the people who had sat down to write their reviews about such a painful time in their lives, and thank goodness for those reviews!
The heartbreaking stories that accompanied the reviews left us in tears, but what came through with such clarity, was the love, care and respect the company gave to the pets and their family.
Review after review gave the company so much credit for their love and attention. We read each and everyone one of them, and we were so grateful to them for sharing their experience. It really did help.
Once our decision had been made we contacted the company, and they couldn't have been more helpful. They explained the process and told us to contact them again when the time came.
That decision came a few short weeks later, when we had to say Goodbye to Benson.

"it really does make a huge difference
Everything that the reviewers had said was true about the company. They showed Benson and our whole family such respect and it was a comfort to know that he died peacefully, surrounded with love.
We want to say a huge thank you to Lap of Love and to all the reviewers who share their experiences online, it really does make a huge difference.