…2020 is in full swing!
We always start the New Year with a sense of new beginnings and fresh starts, with a strong determination that this year will be the year for a new diet, a new exercise regime and maybe a new way of approaching business. 
This new year though brought a whole new decade along with it…We have entered the 20's…again.
A new decade to embrace and a fond farewell to the teen's, it's an exciting time and with it brings a purpose of expectancy for what might be.
This was certainly the case in the last 20's era. The 1920s were regarded as a boisterous era of prosperity, fast cars, jazz, speakeasies, and wild youth. Life moved fast as a new sense of change opened with the new decade. It was a period of economic growth with a distinctive cultural edge and the people reveled in it.
With the new energy came numerous companies that launched in the 1920's and are still around to this day; AMC, Lowes, CVS, and Walt Disney Corp. and the most important consumer product of the 1920s..the automobile. The 20's certainly set a few new milestones.
Building and sustaining a company takes guts, something they knew about in the last 20's era, and which also holds true today. A good and strong leadership with a dedicated team, and the stamina to see and work through problems with a positive attitude, is why Rannko stands strong today.
---
We have had our own milestones too!
It's amazing to look back and see how far we have come, the evolution of Rannko, it's never an easy task! But then again, to innovate and build "a better way" was never supposed to be easy.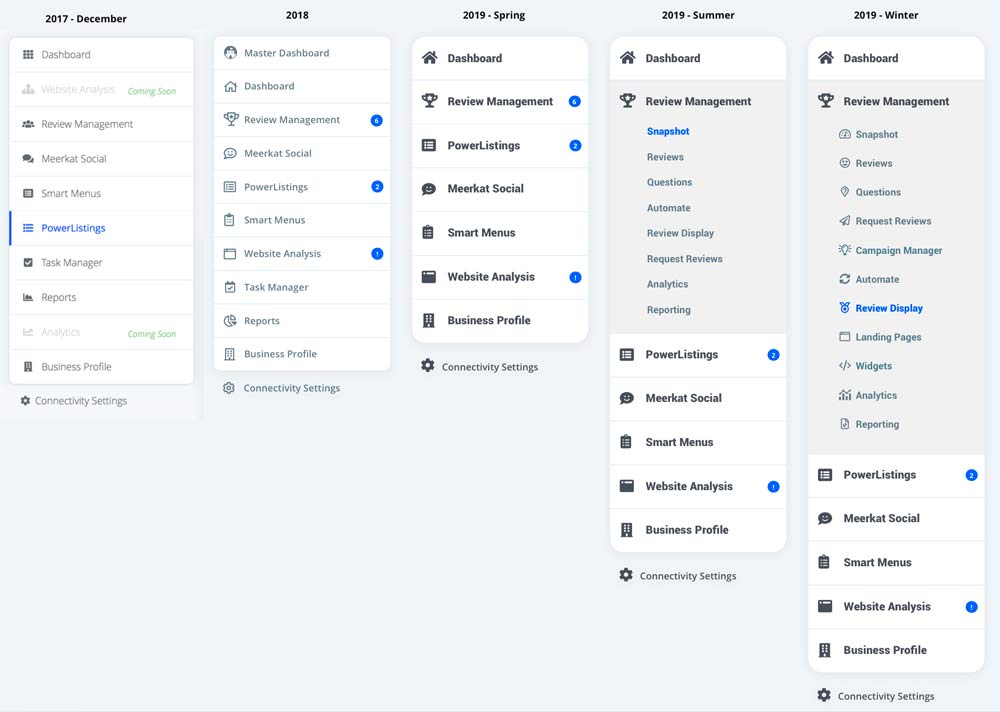 In 2016
Rannko was operating review campaigns manually through our sister agency "Adenvision."
---
In 2017
Rannko was founded and launched its first Beta release in December launching with 6 products.
---
In 2018
Rannko consolidated and reflected upon customer feedback and merged their product suite together while making sure to add additional value.
---
In 2019
We relaunched our marketing objectives and further developed our multi-unit / franchise management amongst numerous other updates and doubled down on our 3 key products; Reputation & Review Management, PowerListings & Social Media. In 2019 alone we pushed and launched over 100 product updates resulting in 769 new Rannko versions. We are beyond proud of our achievements and want to show off to you a little 🙂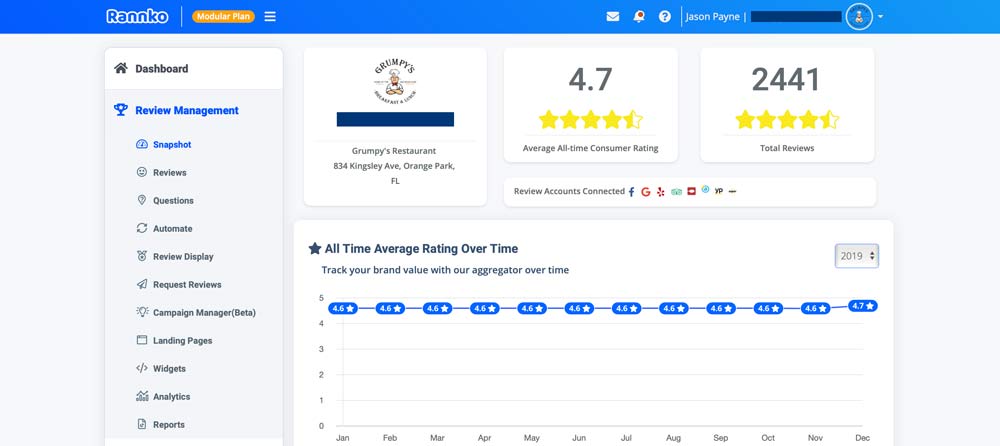 ---
But that's not all…
In 2020 we will continue to improve and bring major changes to provide new and exciting ways to monitor and enhance your online & offline reputation. By the end of this month, we will launch PowerSync, our updated version for listings that adds SEO & Keyword tracking to the mix. Marketing transparency will always be at our core, we want you to see results and we want to show you how! So be on the lookout for our launch of PowerSync.
This year, this new decade, kicked off to a great start for Rannko. We launched the Beta version of "Campaign Manager". Now, Campaign Manager is out of Beta and is included in everyone's Review Management subscription. This is a totally new piece of functionality that enables you to automate the review request. Through building intelligence into each customer sequence we are able to position your review request, leading to a higher conversion of reviews being received.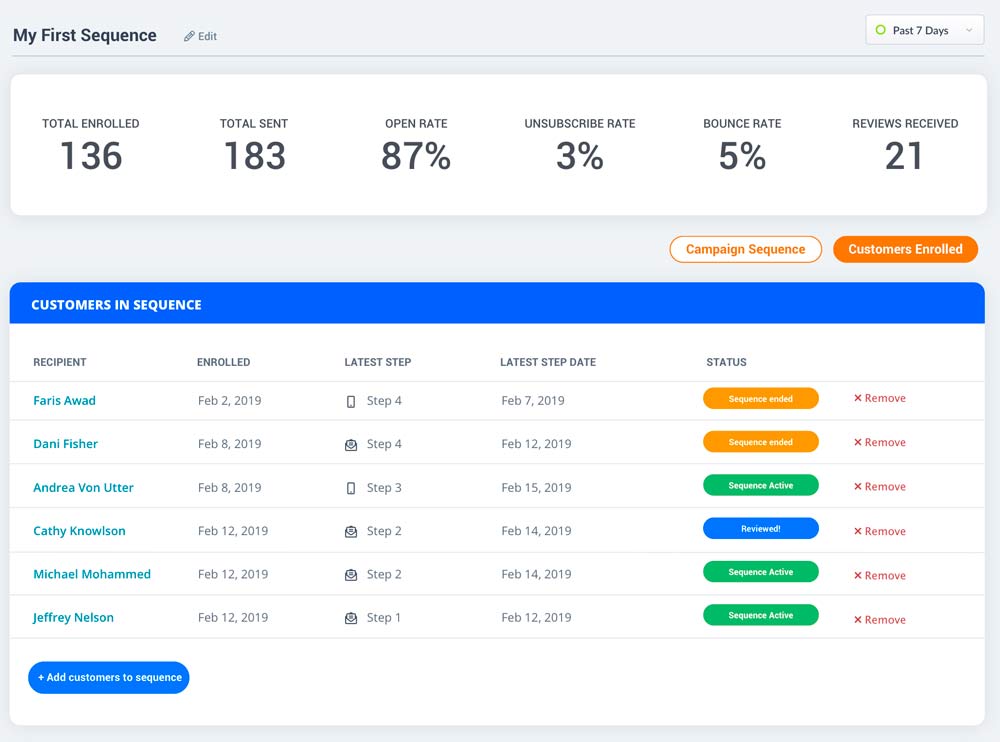 For our agency partners & resellers, we launched "Agency White Label." This awesome update comes with all the bells and whistles required to offer a full Whitelabel / custom domain approach to offering Rannko's services to your customers.
The 1920s were an age of dramatic social and political change, something that feels very similar today in 2020, but adapting to change is what helps us grow, and helping you grow is what Rannko does best.
All the team at Rannko want to wish you a wonderful and successful New Year and may the 20's Roar for you!