One small step for agencies, one giant leap for compiled data ;). Coming from the agency point of view, when handling multiple brands when multiple brands have multiple locations, it can be rather tiresome to have to log into each account and see what is happening.
With that said, we would like to introduce "Business Health" for agencies. From here you can grab the information that is most important to you and your customers. Being able to monitor and manager all reviews from all businesses and brands from all platforms, while providing a monthly sentiment percentage.
As an addition to this, we have consolidated data to present the most important information stemming from Powerlistings. Tracking "Profile Views","Phone Calls","Driving Directions", and "Website Clicks".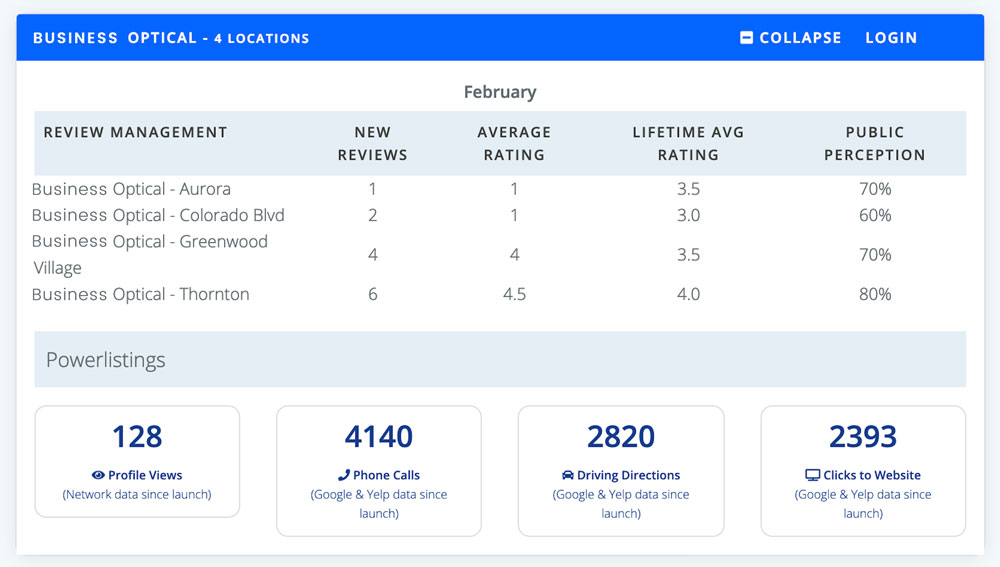 These expanded panels will show the agency, brand manager account or holdings company all of their business data for Reviews and Powerlistings.
We at Rannko are always looking for ways to improve our customers work flows to increase efficiency and to overall lessen the burden of dealing with accounts. If you are an agency, looking for a set of comprehensive tools to improve the way you do business online, drop us a message.