Time, or rather managing time, has been a challenge for many professionals over the years. From getting ready in the morning to just plain being efficient, time slips by in the blink of an eye. Take William Penn, a Quaker, who stated, "Time is what we want most, but what we use worst." While entirely accurate, none could be better than the three famous words of Benjamin Franklin:
"Time is money."
And rightly so. As marketers of companies big and small alike, time is our greatest asset and our biggest offender. We are challenged daily, weekly, and monthly to manage the brand image of our company and clients, yet with so many avenues of marketing needing addressed, we always feel we're racing the clock.
According to Research
A recent Hubspot article suggests that the average 45-hour workweek, assuming that no marketer works an actual, "normal" 40-hour week, loses 35-40% of their time to a wide variety of routine tasks. Of those routine tasks, social media management attributes to roughly 20% of that wasted time. Another study done by Smartbug suggests that businesses who use social media as part of their regular marketing strategy spend upwards of 10 hours per week managing their channels, alone. I could go on and on about the endless ways that marketing can quickly consume all the hours of your workday – email marketing, dealing with customer reviews (both positive and negative), website auditing… I think it's safe to assume that we all wear many, many hats. You've quickly hit quittin' time and are wondering, "What did I even do today?"
The Real Truth
Be honest – are you one of these marketers? Speaking from 5+ years experience in the field, I openly admit it: I'm one of them, too. It's okay to admit it – this is a safe space.
Alas, just when you feel strong enough to carry forward, your boss asks you to talk about your time audits and your performance. Your palms are sweaty. You suddenly feel the collar squeezing your neck, the points on your heels tightening on your toes. "Ummmmm…. Okay." Frantically scrambling to grasp at the straws, figuring out how you can attribute true success to your time taken to complete these tasks that maintain a strong face for the brand and carry your share.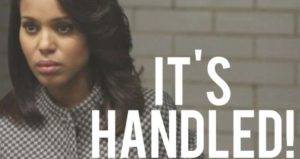 I used to attribute myself to much of the above. Drowning in social media, over-stressing on review management, worrying about how to coordinate this or that among everything else. Now, I find myself confidently saying our brand presence everywhere online, as Olivia Pope would say, "It's handled."
A Perfect Solution
What if you could say that it is, though? How would you feel if you could honestly cut that 35-40% of your week working on routine tasks down to 15-20% instead? What if you could save 20% or more of your time? What would you do with an extra 8-9 hours per week? Is that even possible? I'm here to tell you that it honestly is possible — if you were to have the right resource to help you.
Okay, okay. There are many companies and platforms out there that could help you. The difference here, though?: Rannko can do all of it, and at the same time, costs a fraction of what you'd spend anywhere else (seriously!), and there's no contract commitments.
Considering the cost that your company would save on by paying less for you to do routine work for roughly half the week AND the amount saved to manage your brand presence…. Mathematically, it seems like Rannko just might have something.
Social media takes time and can be tedious to manage at a glance. Not with Rannko. Buffer Social suggests that, on average, social media implementation gobbles up 10-ish hours per week. Rannko's Meerkat Social can help you implement and monitor engagement in half the time. Set your schedule and move on for the week, turning double-digit hours into low single digits.
On the other hand, review management is a strange character, because customers can leave feedback at any time of the day or week. You always have to be alert, ready to tackle positivity and negativity with gusto. Through Review Management, auto-responses can be created or you can even respond to messages straight from your phone via text. Want to generate more reviews or worried about negative reviews? Report to your boss that all negative feedback won't even hit the public face while still working to right the wrongs. More hours can go towards the new proposal you've been scraping bottom to work on here and there!
What It Boils Down To…
Marketers where many hats. We also come in prepared for battle against Father Time. Till now, we've struggled to find reliable armor to go into combat with. That time has passed, however. Time is still money today: this notion of Mr. Franklin has not changed. What can change, however, is that with Rannko, your time can mean more money for the company. And who doesn't want to reap in the benefits of a financial success?
Don't take our word for it, however. Take the challenge. Step up to battle with a 7-day free trial, under the Pro Deluxe plan and see how confident you can be spending your time more successfully using Rannko.