April showers sure brought in the May flowers for us here at Rannko. Our product offerings continue to grow well beyond the capabilities offered some short time ago when Rannko first launched. This growth all comes with just one person in mind — you, our customer. Your company is always at the forefront of each decision we make, and we continue to push Rannko forward so that we can grow with you.
May brought a big feature into the light for our clients: the Master Dashboard. This dashboard provides multi-location businesses access to even more functionality within Rannko for them to manage their brand by both individual location and also as a greater whole. How, you ask? Well, check out how below:
Reviews That Shine.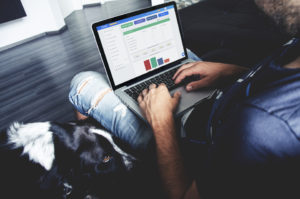 When you have more than one location, your brand reputation matters beyond the limitations of each business' walls. Through our Master Dashboard, you can see review activity from your most valued customers for your brand. See which locations are
doing well and which ones need a little bit of a boost. See your feedback at a glance for the brand, but also be able to tie the feedback to a particular location – all on one page.
Social Butterfly.
Your social image means everything to your brand. While many of your social posts to your individual location pages will be unique to each location, often times you also will have messages to share in order to keep up on brand appearances or make immediate announcements across all your pages. Under the Master Dashboard, you can do just that. Share holiday hours, closures, revamps to your master menu for the seasons and more with just one click. Better than spending an hour copying and pasting, right?
Power Your Data.
Getting found online by your customers is the only way they'll know you exist. With hundreds of listings and multiple locations,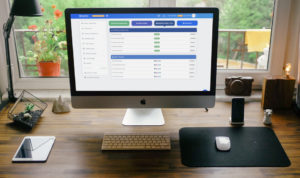 checking to ensure your data is in sync can be a chore. Well, no more. At a glance, ensure your listings are in sync with the data provided on your profiles. What's more, ensure your menus are linked to the proper listings at all times in the same glance. Quick glances give you more time to work to create the next menu, product, or service that shifts your business ahead!
Go Deep.
Now that you are quickly caught up on the overall image of the brand, go granular, connecting into each of your individual accounts to make edits, review responses, and customize social schedules for each location. Managing your organic online presence has never been this easy!
The Summer Ahead.
These developments will surely free up some time in your schedule to be more creative. If not that, they can help give back some time for summer activities in your schedule. As we look ahead and continue to grow, we are working on some review stream updating for your website. Stay tuned for more, but in the meantime, checkout Rannko yourself for FREE with our 7-Day Trial!
From all of us at Rannko, Happy June!