This summer, while many of you are enjoying some much needed time off, we've been ramping up our development schedule to offer you a huge round of updates to the Rannko platform. You may have noticed a few changes already from subtle UI updates, to additional review site integrations or even entirely new HQ workflows. It is our mission to provide businesses large and small the perfect set of tools and features to measure the way you appear online.
These product enhancements are a direct reflection of the analytics and user feedback collected by Rannko. By understanding how our community is utilizing the platform, we have learned to streamline the product to make ones daily workflows even more productive. One such major enhancement was a complete overhaul of our location onboarding solution! Now with that said, let me break down all the updates in a little more detail.
---
Review Management Updates
As you know, our core focus at Rannko is Review Management. Your businesses review score, which is the rating that ranks you between 1 and 5 is very much like your personal credit score. We have spent thousands of hours building a product that can aggregate your "True BRS". To make this as accurate as possible we strive to integrate as many industry relevant platforms as we can to monitor, engage and request reviews to build your businesses reputation.
---
Now supporting 37 Review Platforms!
Originally we launched with 4 major review platforms, and over time we have listened to our partners and clients in various industries and expanded the network to include the most relevant sites. Now we are happy to announce we support reviews in most major verticals, from restaurants, banks, medical to automotive and small businesses.
Google
Facebook
Yelp
Foursquare
TripAdvisor
Zomato
OpenTable
Better Business Bureau
Zillow
Lawyers.com
Realtor.com
HealthGrades
CarGurus
DealerRater
Martindale
Eventbrite
YellowPages
SuperPages
G2
ZocDoc
Apartments.com
Wedding Wire
CitySearchRent.com
Apartment Guide
Guild Quality
Houzz
WeedMaps
Spa Finder
Vitals
AirBnB
Clutch
Alienable
Trulia
Hotels.com
Orbitz
HotelPlanner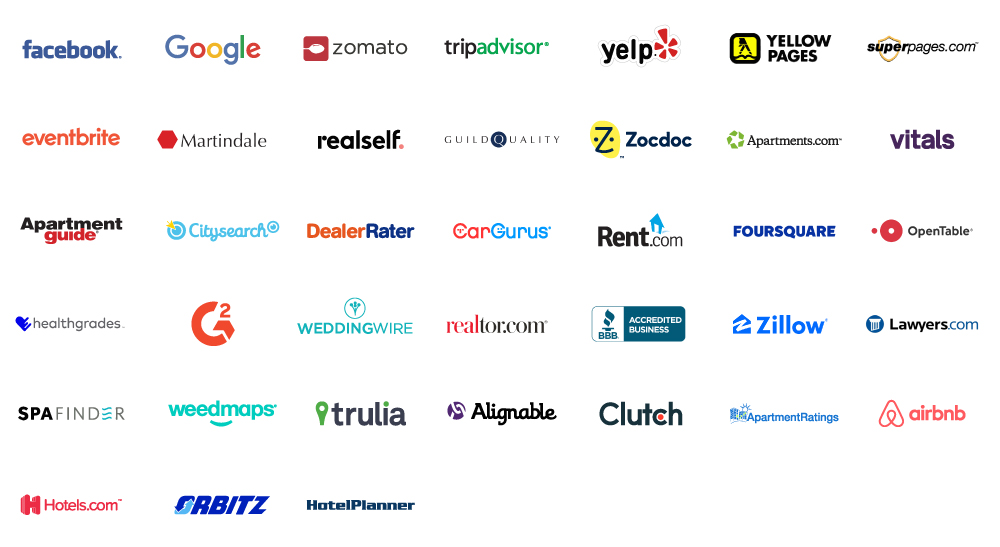 ---
Intelligent Review Platform Scan
As Rannko continues to add many more review websites to the platform, customers are often faced with a daunting task of figuring out where their business is being reviewed. Do they have a yelp, TripAdvisor or Hotel Planner account? Now Rannko takes the guess work out of the equation with the launch of our network search algorithm. You simply select your industry, and click search. We then scan all the websites where your business may show up, providing you with a couple of options to select or view the URL, and if all looks ok, click save and watch your reviews begin to populate in the platform.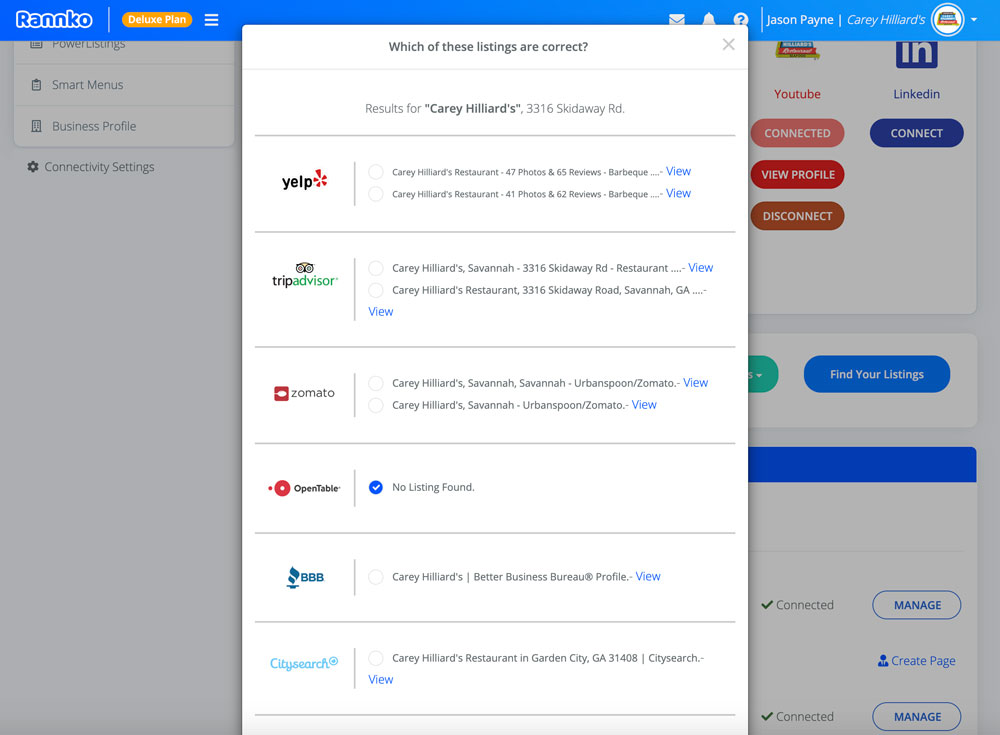 ---
Review Notification Update
If you are a power user, bouncing from business to business monitoring reviews for multiple locations, you may have got frustrated with the notification dropdown, as it showcased that you "received a review" but it showed limited info about the review itself.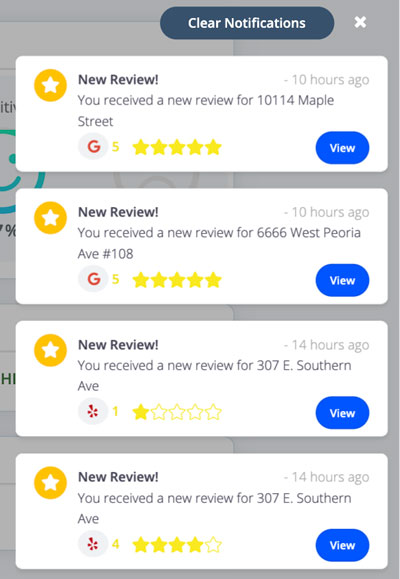 We decided to completely redesign the way review notifications are delivered in the notification tab. Now, each review notification is organized and correlates to a specific location. This means, no matter what location or business you are currently operating within, selecting the review notification will automatically take you to the review within the business that needs attention. This is extremely helpful for agencies and larger corporations!
---
Review Request Emails Are Now Free
As we grow we are able to provide even greater value. Our main priority with Rannko review requests is to generate reviews for our customers. For that reason, we now provide every business and partner account with unlimited email requests. SMS text review requests still remain our most popular form of review generation, however we want to make sure if you do collect your customers email addresses you can also send an email to that prospect.
We would also like to announce some upcoming enhancements to be released regarding Review Campaigning and Sequencing. Soon you will be able to enroll your customers into review campaign sequences. This means, when you enroll your customer in a sequence, they will receive text messages and emails automated until they leave a response or the 5-7 day sequence ends.
---
Review Request Emojis
We have updated our review sentiment capture, adding emojis from happy to sad. The purpose was to add some vibrance and personality to brands that are fun in nature, leisure or travel brands, but is, however versatile enough to work with any business.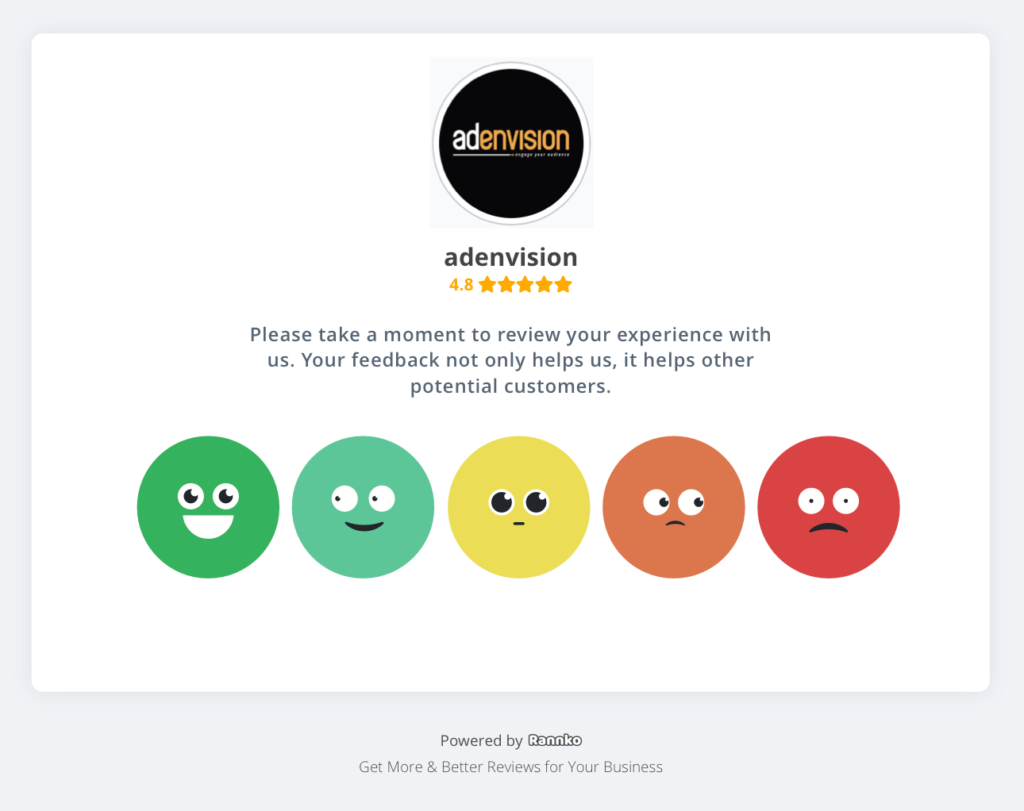 ---
Showcase Your Best Reviews on Your Website
We've had website review streams for quite some time, but now we have added a new way to not only showcase your reviews, but to collect them as well! You can now share a review badge, this is a short snippet of code that you add to your website. We use our Rannko review aggregator and compute your overall review rating collected from all of your connected sites. You can interact with badges on the website, and by clicking the badge it will either generate a popup to show off your reviews or it will direct the user to your "review request page".


---
A New Way to Onboard
Another common problem many software platforms face, is the onboarding and learning curve associated with applications when they mature and get bigger and more bloated. Rannko's product offering has matured ten fold over the past year, and each product takes a little more time to setup in the result of further functionality. There must be a better way, to not have to rely on another software partner to "walk you through" the product… So, we have launched "Getting Started". A 6 step guide to setting up Rannko, each step is comprised below;
Business Info: Update your businesses information.
Connectivity Settings: Add your review integrations.
Review Management: Add automations or templates.
Social Media: Add a publishing timeline.
PowerListings: Update you core information prior to network sync.
Notifications: Choose what you would like to be notified about.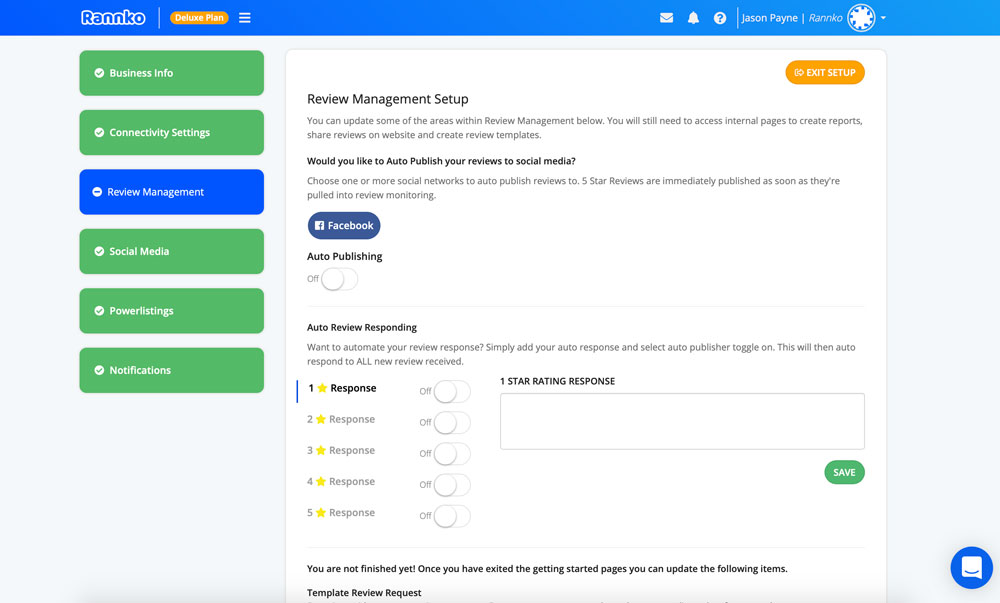 Completing all 6 steps will get you 95% of the way there. There will be further areas within the application that need a humans touch, however from here you are off to a great start!
---
Added Support Navigation
For a long time we thought we would just include a chat box within the application, and for most issues, that pop up chat box works fine! However for 70% of all questions, we can automate the response. This had led us to create a more thorough support system. Adding keywords and writing content to support the questions most customers ask, saving hundreds of hours in online support over months.
We also added 6 new navigation items that are housed under "?";
Open Live Chat
Resource Help Center
Submit a Ticket
Submit a Feature Request
Schedule a Call
Getting Started / Setup
---
Rannko HQ – 3rd Times a Charm!
Rannko HQ development has been a rollercoaster of product updates, management, logistic and user controls… Before we introduce Rannko HQ, I would like to take a step back and show you how we arrived here.
We first launched multi unit / franchise support around a 18 months ago, the sole purpose was to add additional support to businesses with more than 1 location. This was to be coined "Master Dashboard," from here you could get a quick overview of your locations and reviews with some basic functionality. The major problem however, was that it was not product scalable, meaning if we added updated functionality within our main products, it would be hard to incorporate within the current Master Dashboard. After a few months and a few multi location accounts, we were faced with issues. We needed to expand functionality, so we then began the build and subsequently launched HQ.Rannko, this in theory looked great! We added custom navigation items, our products could scale up in functionality and all seemed great! However, to visit a separate domain and supporting 2 different platforms in 1, wasn't the smartest idea… We then started to monitor our accounts to see where they were mostly spending their time, and it wasn't HQ.Rannko… Another issue!
So now we come to Rannko HQ, our third release of management for multi unit franchise accounts. Instead of rushing to put something together, or to put another bandage on a problem. We spoke to our customers, and spent months designing new pages and workflows that would suite the most complex accounts. Imagine, a single location, a part of a group, then that group had sub groups, all of which were handled by an agency that had applied 1-3 products. Right there are 3 levels of management, and a logistical nightmare! We are very proud to bring to you the updated version of Rannko HQ. Below are the key pieces that make up Review & Reputation Management for multi unit businesses;
---
HQ Dashboard
See all your locations from 30,000 feet. Tracking overall public perception, average all time consumer ratings from all platforms, Track Profile Views, Phone Calls, Driving Directions & Website clicks for PowerListings for all locations. And finally, track your overall social media following for all locations.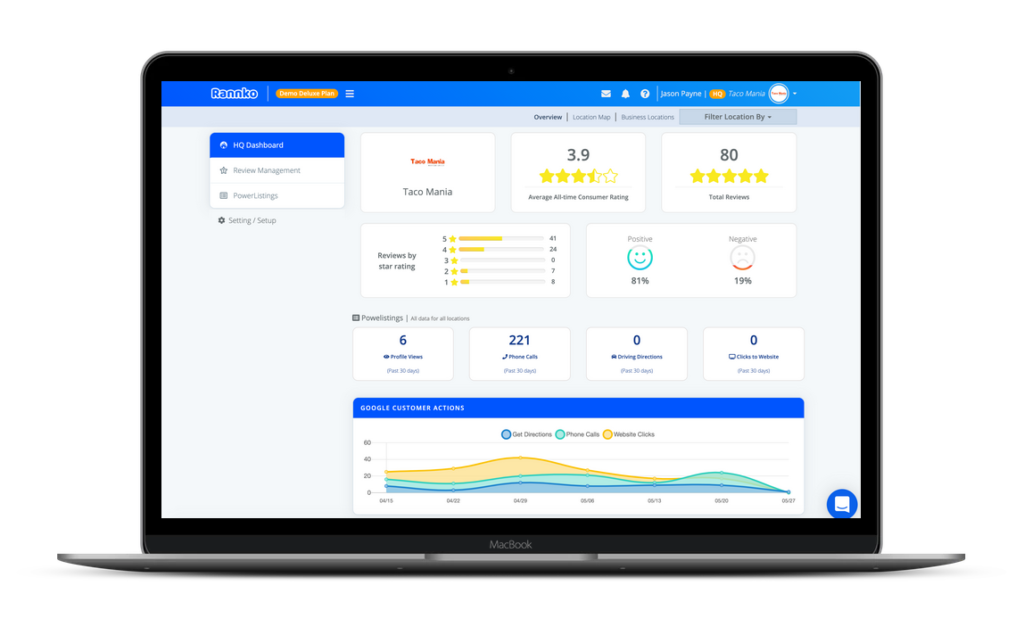 ---
Location Grouping
An extremely useful feature especially if you have locations/brands spread across different states, or you have users with different districts they must manage. Create as many levels as you like!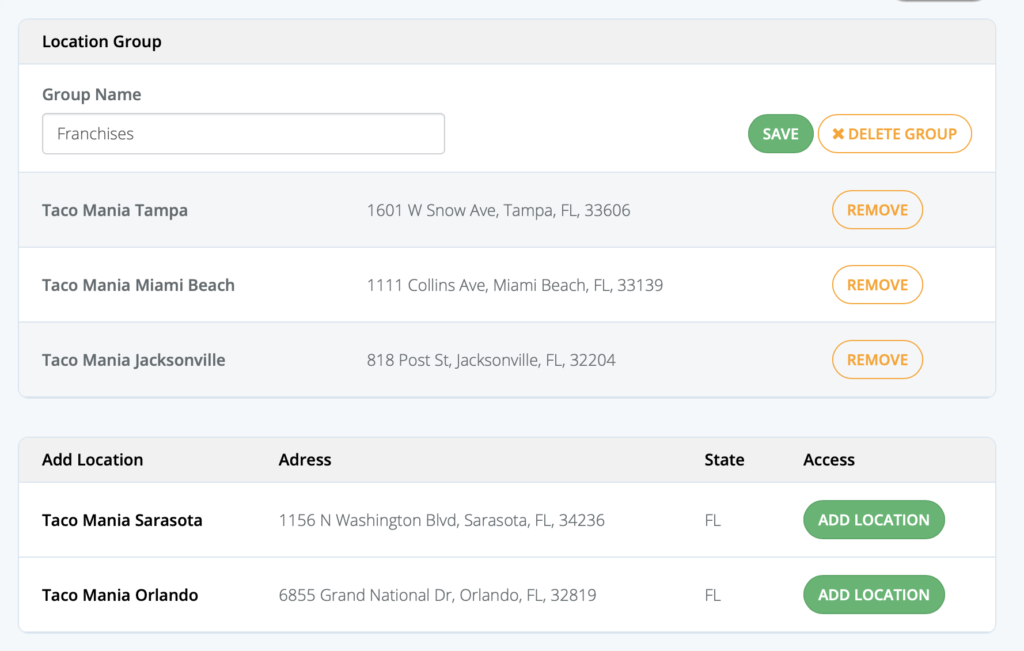 ---
Maps HQ
Whether you have 2, or 250 locations spread over 3 countries. Our maps integration will help you visualize where your locations are, the map is completely interactive so you may select a location to see how they are performing.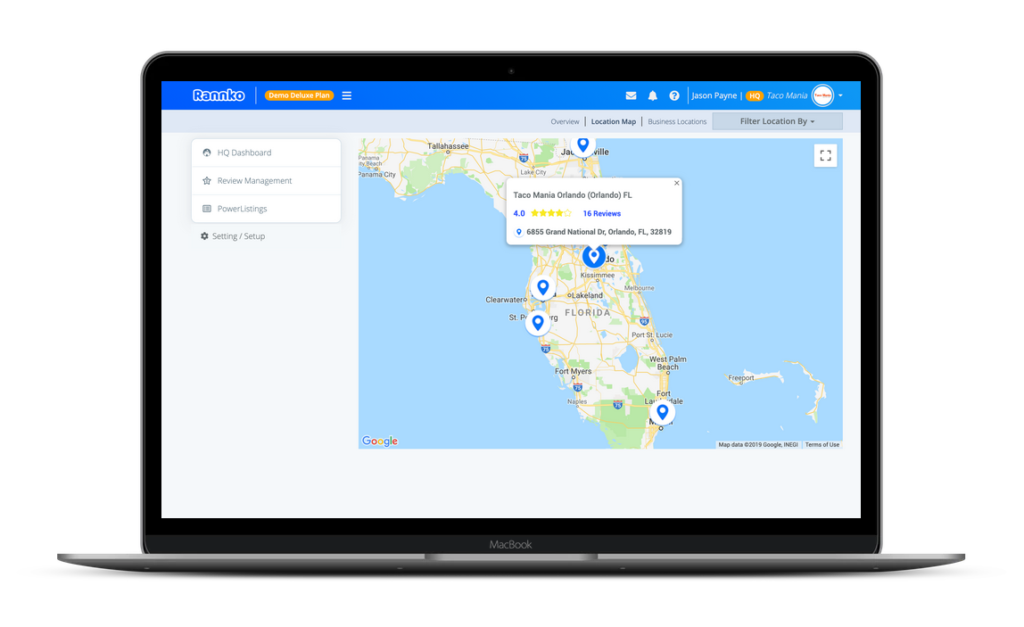 ---
Review HQ Snapshot
There are 2 major components to Review HQ that prove to be very useful and highly valuable to marketing heads.
Overall Brand Perception Analytics – The same information you can see on the main 'snapshot' page, with Review Management, tracking review per publisher and all time ratings.
Location Reputation Leadership Board – Likely the most valuable information stems from our aggregator of all reviews, from all platforms and for all locations can help you see what location are out performing others. Track their performance over each month by "average rating," "public perception" and "lifetime average rating".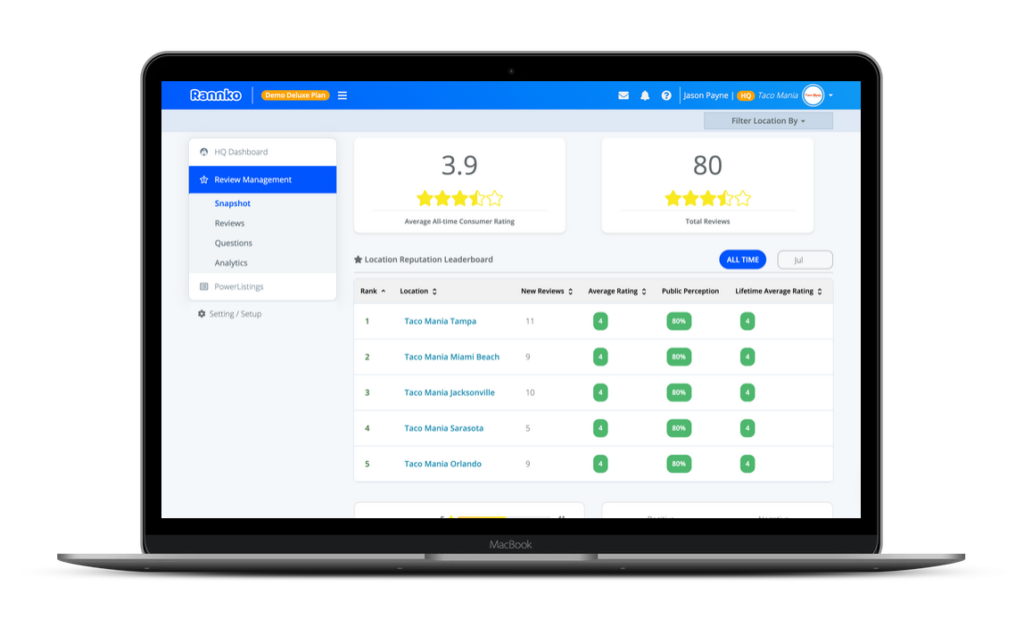 ---
Review HQ
See all reviews from all locations, monitor and respond to the review all from one place.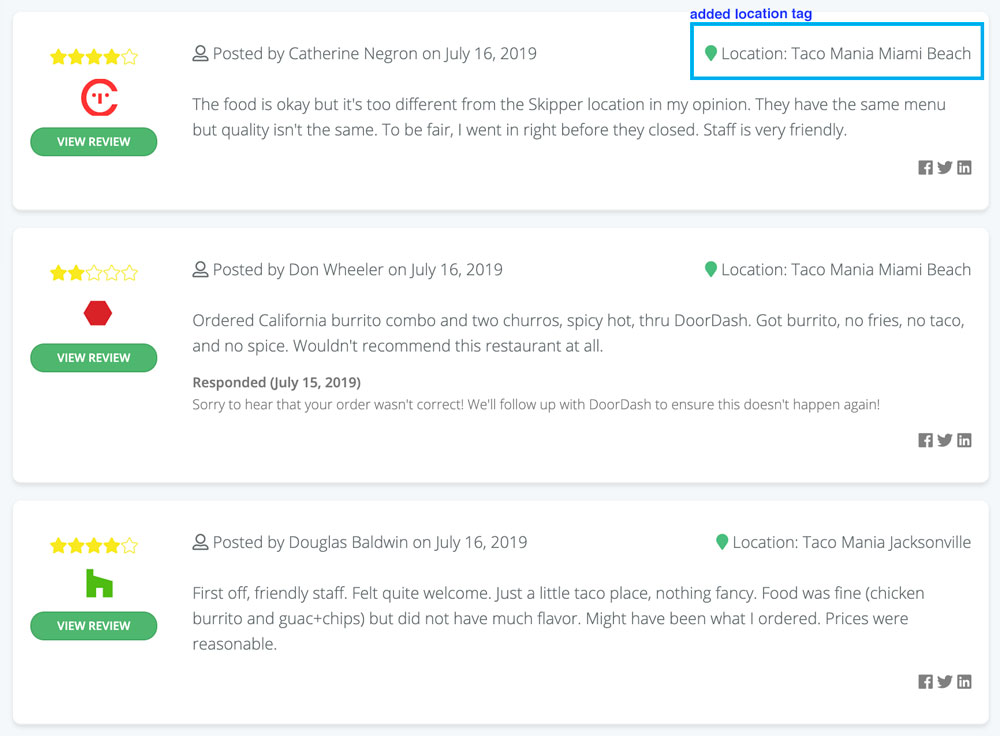 ---
Review HQ Questions
See all questions asked by customers from all locations, monitor, see community answers and respond to questions from one place.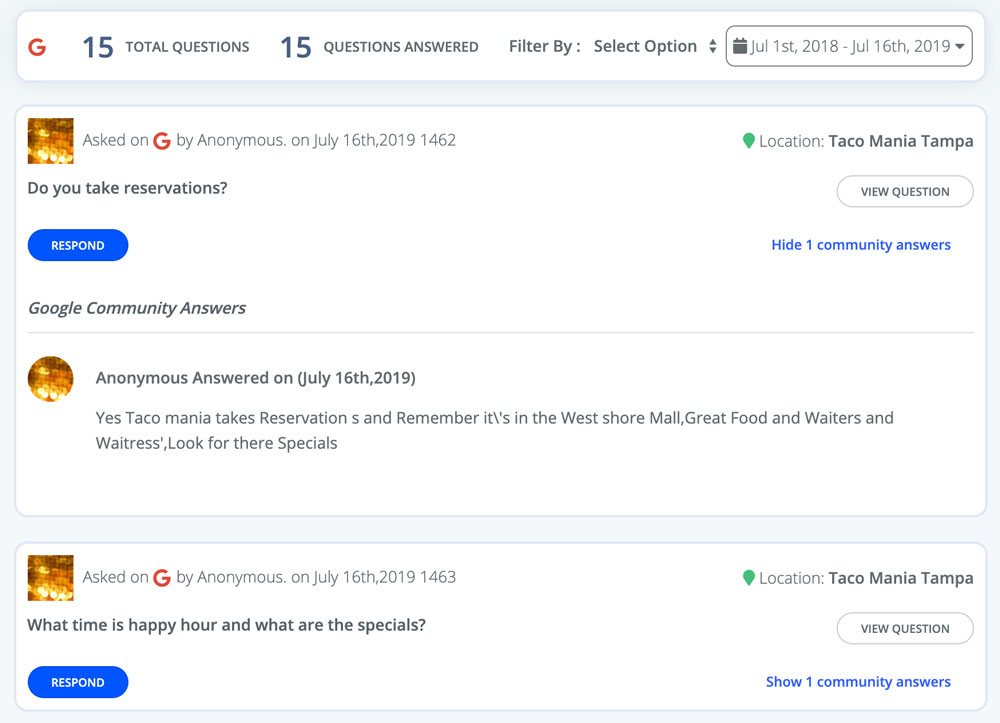 ---
Review HQ Analytics
Analytics are nothing new, however we added support to break down multi locations and groups into one analytics flow.
---
PowerListings HQ
Track your locations that have PowerListings enabled, see from a high level whether your listings for each location are in a good condition. We then pull your listing data into a map to showcase your addresses shared.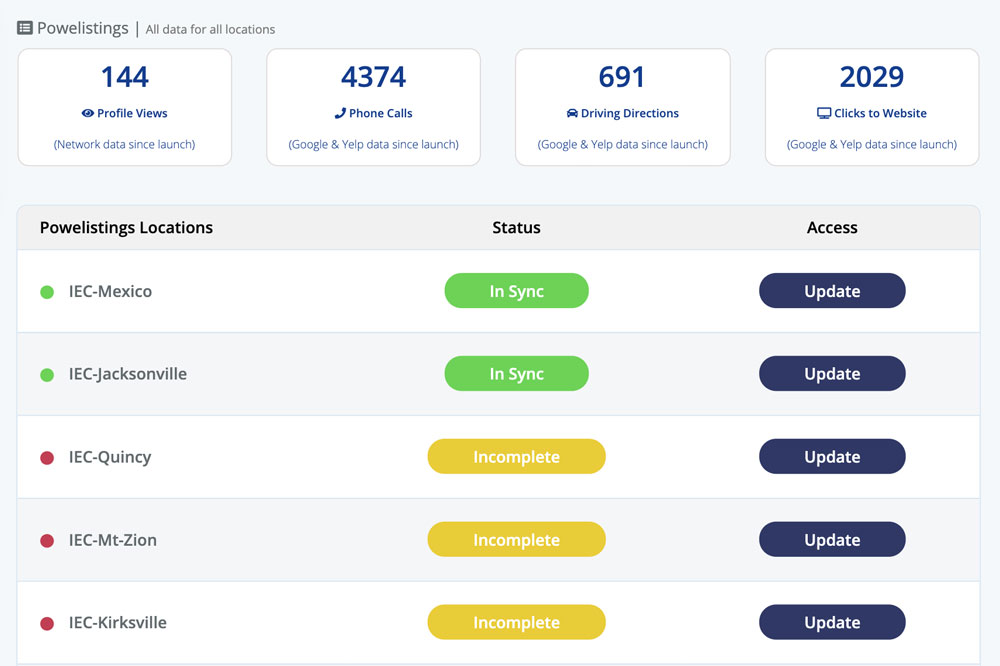 ---
Connectivity & Settings
One of the most important pieces to the Rannko HQ experience is the settings and setup pages, without this, onboarding for locations with more than 50 locations would be impossible! From here you can add location review urls and group sync your google and facebook profiles that passes on authentication to locations therein.
---
International Support – Bonjour, Hallo, Ciao.
For a while now we have slowly prepped Rannko for international support. It was only a matter of time until our hand was forced! Adding additional countries to support, we started with USA, then adding Canada and then the United Kingdom. Now we are pleased to announce we support an array of new countries, totaling 21.
United States 🇺🇸
Australia 🇦🇺
Austria 🇦🇹
Belgium 🇧🇪
Canada 🇨🇦
Denmark 🇩🇰
Finland 🇫🇮
France 🇫🇷
Germany 🇩🇪
Ireland 🇮🇪
Italy 🇮🇹
Luxembourg 🇱🇺
Netherlands 🇳🇱
New Zealand 🇳🇿
Norway 🇳🇴
Portugal 🇵🇹
Singapore 🇸🇬
Spain 🇪🇸
Sweden 🇸🇪
Switzerland 🇨🇭
United Kingdom 🇬🇧
---
Final Thoughts
Overall we have had a blast servicing all of our accounts, we listen to all of you, and enjoy coming up with new ways to solve modern reputation management problems. Especially as the world becomes better connected and more interactive. Building software is never an easy task, hundreds and thousands of hours are spent in research, analysis, design and development, before bringing updates to market and handing over to the marketing department to flex their muscles and bring in further growth. I am personally very excited with whats to come, and even more so to be able to serve and direct Rannko from locally and all the way into the international arena.
Thank you for all your continued support,
Jason P. Payne | President & Founder
LinkedIn